A multi-county economic development organization. In partnership with the Tennessee Valley Authority, local power providers and local economic developers NETVRIDA offers free, professional and confidential location and internationalization information and assistance for businesses interested in relocating to the 13-county region.
Formed in 1989, the NETVRIDA's mission is to implement an intentional and focused regional marketing strategy designed to facilitate the creation of high quality jobs, attract new capital investment, improve per-capita income and to promote and position the region to successfully compete for business relocations and expansions.

The region includes the Tri-Cities TN-VA Consolidated Statistical Area (centered around the cities of Johnson City, Kingsport and Bristol) as well as other key municipalities including Morristown and Greeneville, Tennessee. Major industries include the world headquarters for Fortune 500 Eastman Chemical Company.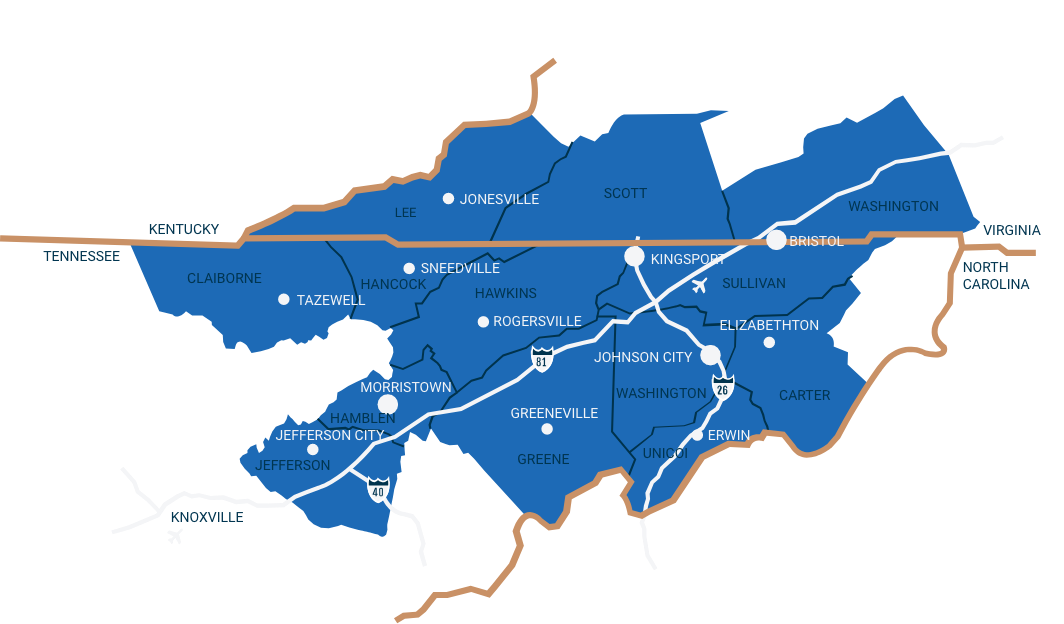 Netvrida
The NETVRIDA is a regional economic development organization. Eleven power distributors with service areas in Northeast Tennessee and Southwest Virginia form the membership of the organization along with the Tennessee Valley Authority.
See what we can do to help with your site selection and business development activities. Let us make your job easier by networking with our staff and member agencies. Contact us to learn more about the NETVRIDA European Union initiative. Join Hebmueller Aerospace and other EU companies finding success in Northeast Tennessee.