The Northeast Tennessee Valley Regional Industrial Development Association (NETVRIDA) is a multi-county economic development organization. It has promoted and marketed the business location advantages of the 13-county region to national/international corporate decision-makers involved in relocation and expansion for over twenty years. Eleven power distributors with service areas in Northeast Tennessee and Southwest Virginia form the membership of the organization. The Board of Directors is comprised of the Chief Operating Officers of the power distributors and representatives from the Tennessee Valley Authority. Our Mission
Formed in 1989, the NETVRIDA's mission is to implement an intentional and focused regional marketing strategy designed to facilitate the creation of high quality jobs, attract new capital investment, improve per-capita income and to promote and position the region to successfully compete for business relocations and expansions.

Make your industrial site search easier and faster.

Help you avoid
costly mistakes.

Save you
money.

Increase your
profit margin.
Provide high quality
accurate data.
The Association pursues its mission through a comprehensive marketing and business recruiting program working in concert with local economic development organizations. The NETVRIDA teams with local offices in the region and with the states to market the region domestically and internationally. Marketing efforts include trade show attendance, industry publications, social media, website and digital media, visits to companies and consultants, and development of promotional materials. One-on-one personal contact with key decision makers remains a most critical aspect of recruiting and the Association seeks out and maintains contact with those individuals responsible for directing industrial expansions or relocations.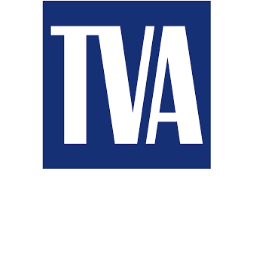 Senator George Norris submitted his draft legislation six times in front of the U.S. Congress in Washington before it was
finally crowned with success in May 1933. President Franklin D. Roosevelt, at the time only weeks after his
inauguration, supported Norris' plan to domesticate the unpredictable Tennessee River and with that
cultivate the region west of the Appalachians, part of which is the NETVRIDA region.
With the support of  President Roosevelt the Tennessee Valley Authority (TVA) was born. Today TVA is a federal
owned corporation providing electricity, water supply, flood control and economic development for
the Tennessee Valley. TVA was envisioned not only as a power provider, but also as a regional
economic development agency that would use federal experts and electricity to rapidly modernize the
region's economy and society. The fundamental idea was, according to Roosevelt: "a corporation
clothed with the power of government but possessed of the flexibility and initiative of a private
enterprise".
TVA HELPED ATTRACT AND RETAIN MORE THAN 52,000 JOBS AND LEVERAGED MORE THAN $5.0 BILLION IN CAPITAL
INVESTMENT
Today, TVA's power service territory includes most of Tennessee and parts of Alabama, Georgia,
Kentucky, Mississippi, North Carolina and Virginia, covering 200,000 square kilometers and providing
electricity to more than 9 million people at prices below the national average. TVA sells
electricity to 155 local power companies and 57 directly served industries and federal
facilities.
Our Local Power Distributors
Eleven local power distributors – municipal utility companies and cooperatives – operate our
Tri-Cities region primarily with TVA power, providing service to both commercial and industrial
customers.
NETVRIDA REGIONAL ECONOMIC DEVELOPMENT PARTNERS
Our Board of Directors and Regional Partners are looking forward to helping you and your business in the process of making your internationalization a great success!